Building Washing For No-Fuss Maintenance For Provo Condos & Apartments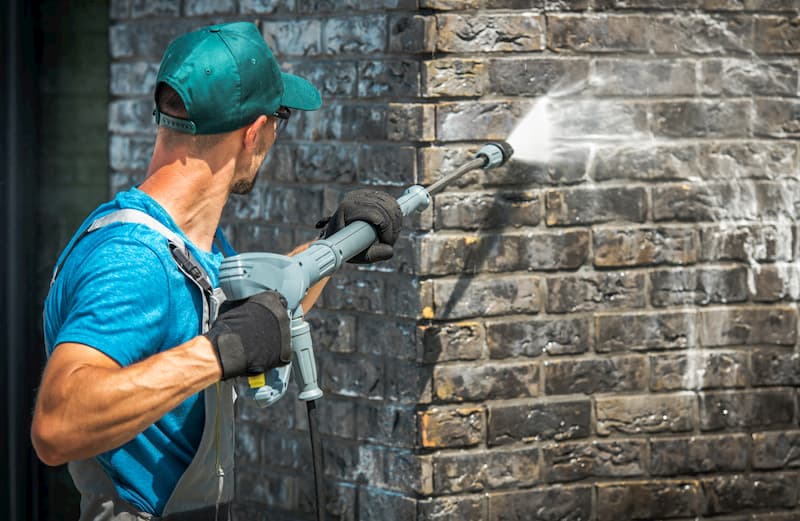 At Mountain West Pressure Washing, our Provo commercial pressure washing pros have the knowledge, skill, equipment, and experience necessary to help you beautify your business, condos, or apartments. We specialize in high-density building washing services. Our team has the ability to tackle the largest and most demanding exterior property cleaning tasks.
When it comes to commercial pressure washing for Provo, our company is second to none for one simple reason. We strive to develop relationships with our clients that will be long-lasting and mutually beneficial. We work our hardest to promote the success of your business because, ultimately, your mess is our mission.
When you hire our Provo commercial pressure washing team for your building washing project, we will bring this demanding dedication to excellence to the task for you. Through the exceptional results that we achieve, we will prove to you that you can always trust us with your exterior property cleaning needs. Together, we can keep your commercial buildings, apartments, and condos looking their best now and in the future.
Condo Exterior Cleaning
As a commercial property owner, you have an obligation to keep your buildings well-maintained and clean at all times. When it comes to condominiums, this obligation is even more imperative. Condo owners and tenants cannot enjoy their properties to the utmost if the surrounding area is dirty and unkempt.
At Mountain West Pressure Washing, our Provo building washing experts work with condominium property managers on a regular basis. We have the experience and equipment necessary to keep every exterior space clean and well-maintained. From parking lot cleaning to building washing and roof cleaning, our team handles it all.
Apartment Pressure Washing
Keeping the exterior of an apartment building clean is immensely difficult. Many pressure washing companies lack the manpower, equipment, training, and experience for the task. At Mountain West Pressure Washing, we are ready and eager to assist you with this demanding obligation.
Our Provo building washing team is trusted with routine property cleaning for many local apartment complexes. Our clients understand that we excel at high-density building washing projects.
With our assistance, you can keep the exterior of your apartment complex looking its absolute best at all times. Your current tenants will be amazed by the results of our efforts. Even better, potential tenants will find your Provo apartment complex to be more inviting after our building washing pros have expertly cleaned each and every exterior surface.
---
Recent Building Washing Related Articles
The Blueprint For Exceptional Building Washing In Provo

At Mountain West Pressure Washing, our company was founded because our own community was struggling with the bugs and dust that are so prevalent in Provo and the surrounding areas. Our commercial pressure washing pros wanted to provide a solution to these problems and to […]
Tell Grime to Take a Hike!
Call Mountain West Pressure Washing in Provo Today!