Concrete Sealing For Superior Provo Pavement Maintenance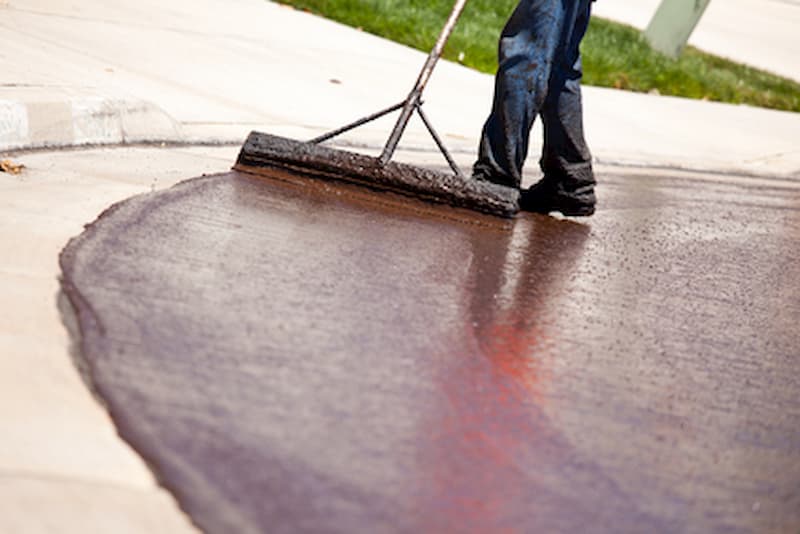 At Mountain West Pressure Washing, we strive to help local business owners to beautify and protect their properties in Provo. To this end, our commercial pressure washing crew specializes in concrete sealing services. This dual skillset makes us the best choice for your next exterior property cleaning project.
Our company is proud to be the premier team providing commercial pressure washing for Provo business owners. We want to form long-lasting relationships with our valued clients. Our Provo commercial pressure washing experts will earn your trust through the exceptional results that we achieve during your next concrete sealing project.
Because we specialize in high-density building washing services, our concrete sealing team can handle any sized project, from small dumpster pad cleaning and sealing efforts to large-scale jobs. We specialize in concrete sealing services for stores, offices, restaurants, apartment complexes, and condominiums. The one constant in every job that we undertake is our goal to maximize customer satisfaction.
Pavement Sealing Professionals
The paved areas around your Provo property are always exposed to the elements. Because of this, they are invariably and constantly susceptible to staining and damage. The worst culprit in this deterioration is water.
Our pavement sealing professionals can help protect your concrete surfaces from the damaging effect of water intrusion. Properly applied concrete sealers can keep out 99% of surface moisture. When you hire our Provo concrete sealing experts for the task, you can feel confident knowing that you made the best choice for your exterior property maintenance needs.
Concrete Sealing Locks In Beauty
When you hire our Provo commercial pressure washing professionals, we will lift the most difficult and stuck-on stains from all your concrete and paved surfaces. You are guaranteed to be amazed by the fantastic results.
Better yet, through our concrete sealing services, our team can ensure that this level of cleanliness lasts for as long as possible. Your customers, clients, or tenants will be stunned by the extended beauty of your property after our efforts.
Save Money On Costly Repairs Through Concrete Sealing
As alluded to earlier, water intrusion is responsible for most damage incurred by concrete and other paved surfaces. Failing to take measures to prevent this can lead to premature repairs and replacements, particularly in high-traffic areas.
Through our concrete sealing services, our Provo commercial pressure washing team can save you money in the long run. By having us properly care for and protect your property during your next pressure washing project, you can extend the service life of all your exterior concrete surfaces.
---
Recent Concrete Sealing Related Articles
Provo Businesses Benefit From Concrete Sealing

As a Provo commercial property owner, you have a responsibility to keep your business in the best condition possible at all times. Not only does this mean that you should keep your exterior property clean, but it also means that you need to take steps […]
Tell Grime to Take a Hike!
Call Mountain West Pressure Washing in Provo Today!