Saratoga Springs Relies On Mountain West Pressure Washing For Superb Commercial Pressure Washing Services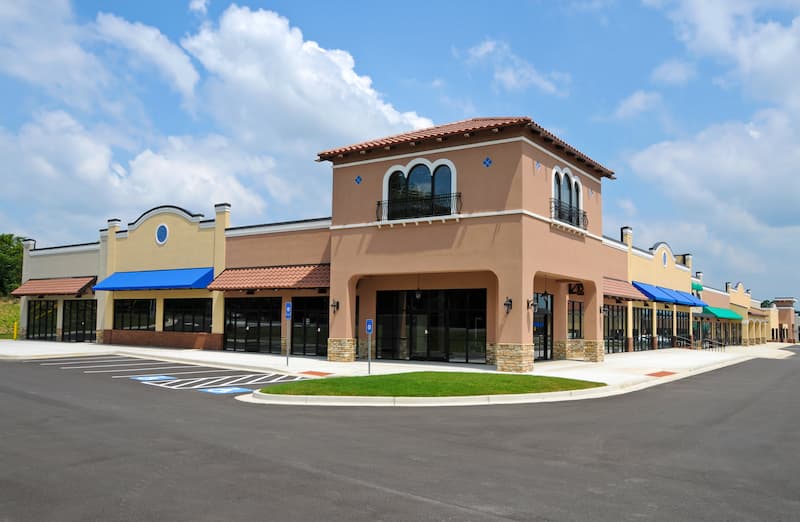 Saratoga Springs business owners rely on Mountain West Pressure Washing for their commercial pressure washing needs. We are proud of the trust our clients show in our skills and services. In every task we conduct, we honor that trust by holding ourselves to the highest standards of professionalism and excellence.
Our Saratoga Springs commercial pressure washing professionals place customer satisfaction as our highest priority. Through the exceptional results that we achieve, we will prove that we are the best team for all your exterior property cleaning responsibilities. We want to help our customers succeed because we know that your success is our success.
We specialize in high-density commercial pressure washing services. This means that we have the knowledge, skill, and equipment necessary to tackle the biggest jobs. We have the ability to keep apartment complexes and condominiums professionally maintained and beautifully clean at all times.
Saratoga Springs Parking Lot Cleaning Pros
Your parking lot sets the first impression that clients, customers, and tenants form about your Saratoga Springs business. Our commercial pressure washing team is here to ensure that this impression is a great one. Through our routine parking lot cleaning services, we can keep this integral portion of your commercial property stunningly clean and expertly maintained at all times.
Top Concrete Sealing Team In Saratoga Springs
At Mountain West Pressure Washing, we strive to provide for all of our customers' unique property cleaning needs. While doing so, we seek to protect our clients' properties during the process. Through our concrete sealing services, we can preserve and protect the paved areas around your Saratoga Springs business.
Our highly skilled professionals have the ability to tackle any commercial concrete sealing project, large or small. After our efforts, your property will not only look fantastic, but its renewed beauty will last for years to come. You are guaranteed to be pleased with the results.
Dumpster Pad Cleaning Services in Saratoga Springs
As a Saratoga Springs property owner, you have an obligation to keep your business well-maintained and clean. One of the hardest areas of any commercial property to keep up with is the dumpster and surrounding area. Our Saratoga Springs commercial pressure washing team is here to help you with this challenging chore.
We can schedule routine dumpster pad cleaning services for the unique needs of your business. With our assistance, this portion of your property will always be properly maintained.
Tell Grime to Take a Hike!
Call Mountain West Pressure Washing in Provo Today!