Expert Lehi Commercial Pressure Washing Services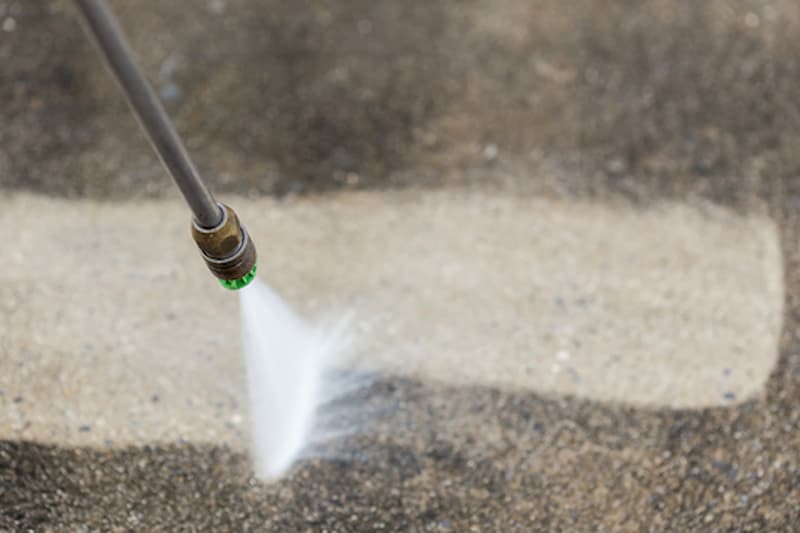 At Mountain West Pressure Washing, our Lehi commercial pressure washing team is here to help your business succeed. We understand how important exterior property maintenance is to you, your employees, and your clients or customers. With our assistance, your store, restaurant, condos, or apartments will always look their absolute best.
Our Lehi commercial pressure washing company focuses on maximizing customer satisfaction. We are not pleased with the results of our efforts unless we achieve each and every one of our client's unique goals. Our crew promises to bring this dedication to excellence to task for you during your next pressure washing project.
We specialize in high-density commercial pressure washing services. Our experts have the knowledge, skill, experience, and equipment to handle the most difficult and challenging exterior property cleaning projects. We are the perfect team for extensive efforts such as condominium and apartment complex cleaning services.
Lehi Parking Lot Cleaning Services
The parking lot of your Lehi property is of paramount importance to your business. If it is dirty and poorly maintained, your commercial property will suffer as potential customers pass by your store or current tenants become frustrated with the state of this vital space. Hiring our commercial pressure washing team for your parking lot cleaning needs is a great way to boost your business.
Concrete Sealing To Protect Your Lehi Property
In addition to keeping your Lehi commercial property looking its best, our professionals can actually help you preserve your concrete surfaces. Through our concrete sealing services, our experts can add years of beauty to the paved surfaces around your Lehi property. From sidewalks and driveways to pool decks and patios, our team can clean and protect any concrete surface, large or small.
When you hire our Lehi commercial pressure washing team to care for your property, you can rest assured knowing that you are fulfilling your exterior property cleaning responsibilities. Better yet, you can feel confident knowing that you have taken a critical step to protect and pressure your exterior property surfaces.
Grease & Oil Removal Experts
Our Lehi commercial pressure washing team has the ability to lift the most difficult and stuck-on stains from the most delicate of surfaces. One of the most frustratingly stubborn stain sources is grease and oil.
In every project we undertake, our grease and oil removal experts tailor our cleaning method to the unique stain and surface involved. In this way, we can achieve the best possible results while preserving and protecting the underlying surface.
Tell Grime to Take a Hike!
Call Mountain West Pressure Washing in Provo Today!