South Jordan Relies On Mountain West Pressure Washing For Experienced Commercial Pressure Washing Services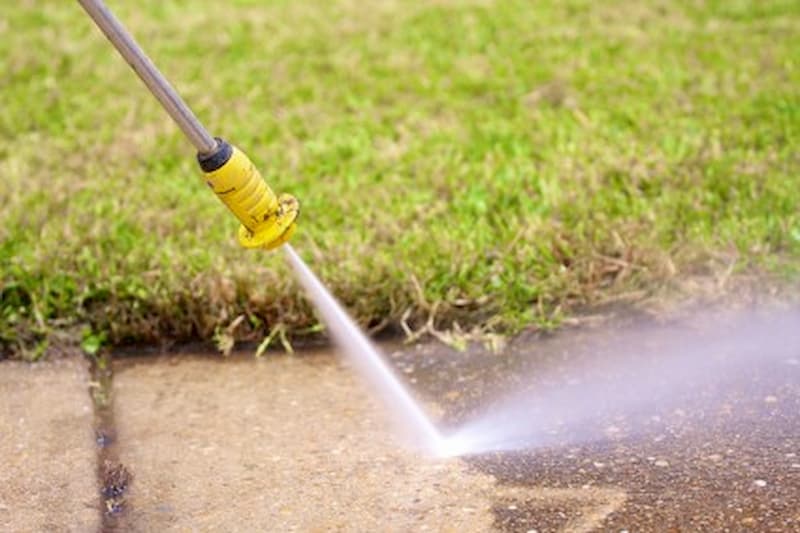 At Mountain West Pressure Washing, our commercial pressure washing crew is proud to be relied upon by so many local business owners in South Jordan. We know how important your property is to you, your family, and your clients or customers. We want you to know that we value your business as well.
Our South Jordan commercial pressure washing team understands that your success is our success. When you hire our company for your exterior property cleaning needs, you and your employees can focus on your normal business activities. Together, we can make certain that your business shines, now and in the future. We will always work our hardest to maximize your satisfaction in every pressure washing effort we perform for you.
Parking Lot Cleaning Pros in South Jordan
The parking lot of your South Jordan commercial property is vitally important to your business. It sets the first impression of your products and services to your prospective clients, tenants, or guests. Hiring our commercial pressure washing team to conduct routine parking lot cleaning services is a great way to make sure that this first impression is a great one.
South Jordan's Concrete Sealing Team
Keeping your property clean is just one part of your property maintenance obligations. Another, perhaps even more important, responsibility is protecting your paved surfaces from the elements. One of the best ways to accomplish this goal is by hiring our South Jordan commercial pressure washing team to conduct concrete sealing for you.
We can blast away stubborn stains from all your concrete surfaces. After doing so, we can lock in this renewed beauty by sealing the concrete. You can feel confident knowing that your South Jordan commercial property will look fantastic and be properly protected for years to come.
Dumpster Pad Cleaning Experts in South Jordan
If you fail to take care of your routine property cleaning responsibilities, your business will most assuredly suffer. Nowhere is this more true than around your dumpster. A dirty and smelly dumpster can negatively impact employees, tenants, clients, and customers.
Our South Jordan commercial pressure washing team can solve these problems for you through our dumpster pad cleaning services. We will develop a dumpster pad cleaning schedule for you that works best for the needs of your business. With our assistance, you will never have to worry about your dumpster pad cleaning obligations ever again.

Tell Grime to Take a Hike!
Call Mountain West Pressure Washing in Provo Today!