Prime Commercial Pressure Washing Specialists Serving Orem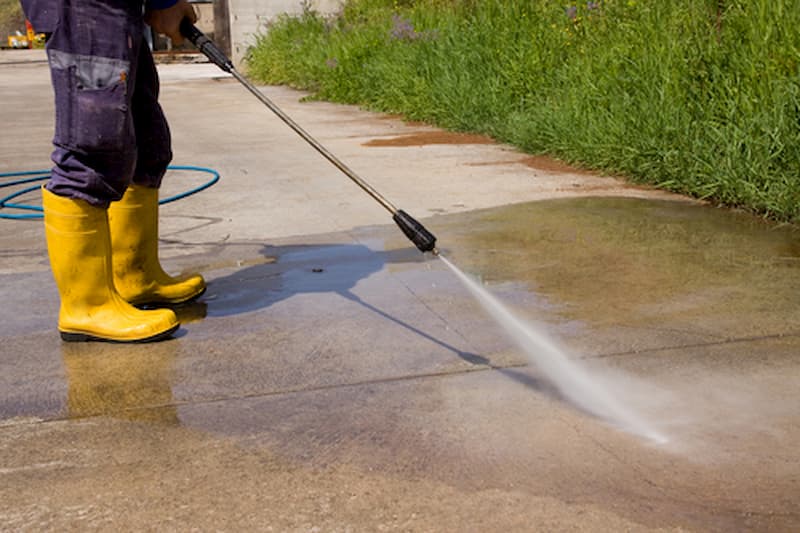 As an Orem commercial property owner, you have an obligation to keep your business clean for your employees, customers, and tenants. Mountain West Pressure Washing and our highly skilled commercial pressure washing pros are here to assist you with this difficult and demanding responsibility. Together, we can keep your Orem storefront, restaurant, office building, apartment, or condominium looking professionally maintained at all times.
At Mountain West Pressure Washing, we strive to form long-lasting and mutually beneficial relationships with all of our clients. Our Orem commercial pressure washing team will work its hardest for you in order to boost your business. By doing so, we will prove to you that you can trust us with all your present and future exterior property cleaning needs.
After all, we understand that your success is our success. We want you to know that your mess is our mission. Our commercial pressure washing crew will not be pleased with the results of our efforts unless we achieve your complete and total satisfaction.
Parking Lot Cleaning Experts In Orem
The first thing that potential customers see about your Orem business is the parking lot. At condos and apartment complexes, the parking lot plays an invaluable role in the enjoyment that tenants experience in connection with their homes. If you fail to keep your parking lots well-maintained and clean, your business will most assuredly suffer.
Our Orem commercial pressure washing team specializes in routine parking lot cleaning services. We can schedule cleanings that work best for your business hours and that address your unique stain and litter sources. With our assistance, your parking lots and walkways will enhance your business efforts, not hinder them.
Orem Concrete Sealing Pros
In addition to being able to clean your parking lot, walkways, and other paved high-traffic surfaces, our Orem commercial pressure washing crew also specializes in concrete sealing. Through these unique services, we can lock in and protect the new state of cleanliness after our pressure washing efforts. You are guaranteed to be pleased with the long-term beauty of your Orem property after our efforts.
Full Service Building Washing In Orem
At Mountain West Pressure Washing, our commercial pressure washing pros specialize in high-density exterior property cleaning services. In this regard, we have the ability to tackle any size cleaning project, from small one-time projects to extensive routine efforts. We are proud to be the premier full-service building washing team serving Orem and the surrounding areas.

Tell Grime to Take a Hike!
Call Mountain West Pressure Washing in Provo Today!