Provo's First-Rate Commercial Pressure Washing Services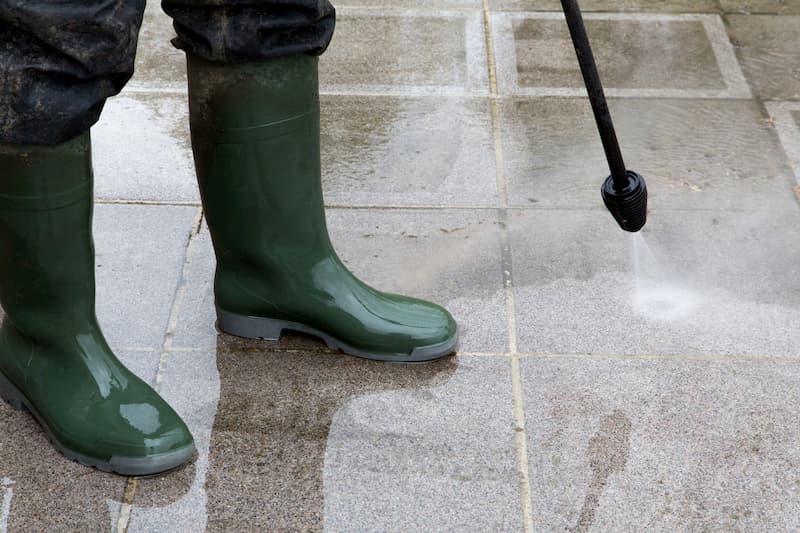 Keeping the exterior of any property clean and well-maintained is a challenge, particularly if you don't have the knowledge, skill, equipment, or experience for the task. At Mountain West Pressure Washing, our Provo commercial pressure washing company is here to help you with all your exterior property cleaning needs. With our assistance, your business will always look inviting to prospective clients, customers, or tenants.
Our Provo commercial pressure washing company is unique because we specialize in high-density exterior property cleaning projects. In this regard, our team is the best choice for extensive pressure washing efforts such as those for hotels, apartments, office parks, and condos. No matter what your commercial pressure washing goals are, our highly skilled experts can achieve them for you.
Provo's Professional Parking Lot Cleaning Team
The first thing that potential clients or customers see at your office, retail property, or restaurant is the parking lot. If this area is dirty and poorly maintained, you are likely to lose out on business as these guests search out your competitors. At Mountain West Pressure Washing, our commercial pressure washing team is here to help.
We conduct parking lot cleaning services for all manners of business in Provo. We can develop a schedule that works best for the unique needs of your property. By doing so, we can ensure that your parking lot will always enhance and promote your efforts.
Concrete Sealing Services In Provo
Through our commercial pressure washing services, our Provo professionals can lift the most stubborn and stuck-on stains from the exterior of your property. Through our concrete sealing services, we can lock in this renewed beauty for years as long as possible. This dual skillset makes our exterior property cleaning experts the best choice for your next project.
Building Washing Services in Provo
Mountain West Pressure Washing has become the premier name for commercial pressure washing in Provo for one simple reason. We recognize that when our clients are successful, we are also succeeding. We bring this understanding to every job that we conduct.
To this end, our building washing team promises to treat your business as if it is our own. We will work our hardest to achieve the highest level of cleanliness in the safest and most efficient manner possible. Our goal will be to make certain that every portion of your Provo property looks its best, is well-maintained, and enhances your commercial efforts in the most effective manner.
Tell Grime to Take a Hike!
Call Mountain West Pressure Washing in Provo Today!