Experienced Driveway Washing Pros To Keep Provo Properties Looking Great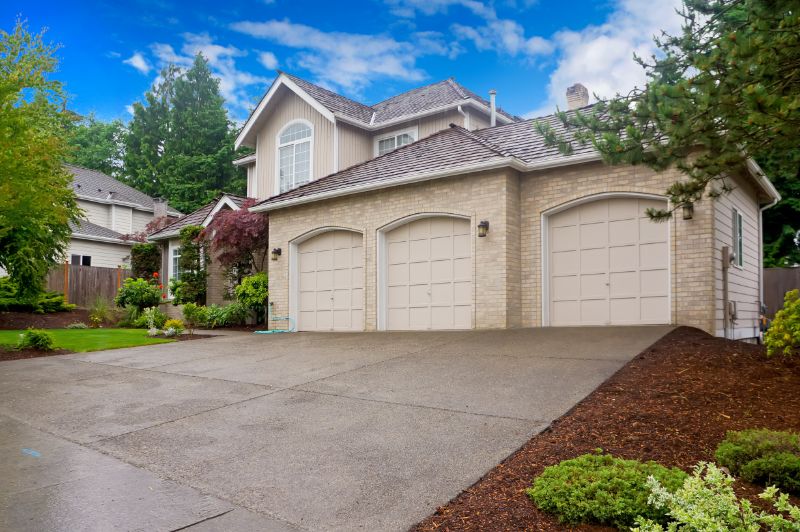 Are you looking for dependable driveway washing in or around the Provo area? If you are, then you're in the right place. Mountain West Pressure Washing has provided Provo with outstanding driveway washing and other pressure washing services for years. You can rest easy knowing that your home or business is in safe hands when you trust the pros at Mountain West Pressure Washing.
When we treat your driveway, you'll see our dedication in our attention to detail. We remove many substances from your driveway like:
Algae
Mold
Mildew
Oils
Vehicle Fluids
A freshly washed driveway is very beneficial for your Provo property. By removing these substances and debris, we're allowing your home to truly shine. Flowers, plants, and other landscaping pop against a professionally cleaned driveway. Your home will get an instant boost to its curb appeal and an increase in your property value with our driveway washing.
Concrete Cleaning
The best way to ensure a healthier and safer exterior is with professional pressure washing. Pressure washing is great for improving the overall exterior appearance of your home or business.
Pressure washing is not only for aesthetic purposes though, it also has great benefits in improving the health and safety of your exterior surfaces. Our driveway washing removes substances like mold, mildew, and algae that can turn your driveway into a slippery surface.
Not only does it prevent an injury to you, your family, or your friends, but it also increases the longevity of your driveway. We remove unwanted growth that can grow between cracks in your driveway that can damage it over time.
If you want to increase your driveways looks and create a safer space for you and your family, give us a call. Our driveway washing will definitely improve your Provo property.
Schedule Your Driveway Washing
When you need professional pressure washing for Provo, Mountain West Pressure Washing always delivers. Our crew of trained technicians is ready to go for your next pressure washing project. Whether you need expert driveway washing or other pressure washing services, we can handle it. We offer our professional services to commercial properties as well. Take a look at our complete list of services we offer for your Provo property:
Driveway Washing
House Washing
Concrete Sealing
Parking Garage Cleaning
Dumpster Pad Cleaning
Get your free quote started by completing our online request form, or by reaching out to us at (801) 810-4005. No job is too big or too small for our experts. Give us a call today and see what fantastic results we can achieve!
Tell Grime to Take a Hike!
Call Mountain West Pressure Washing in Provo Today!