Salt Lake City's Go-To For Experienced Commercial Pressure Washing Services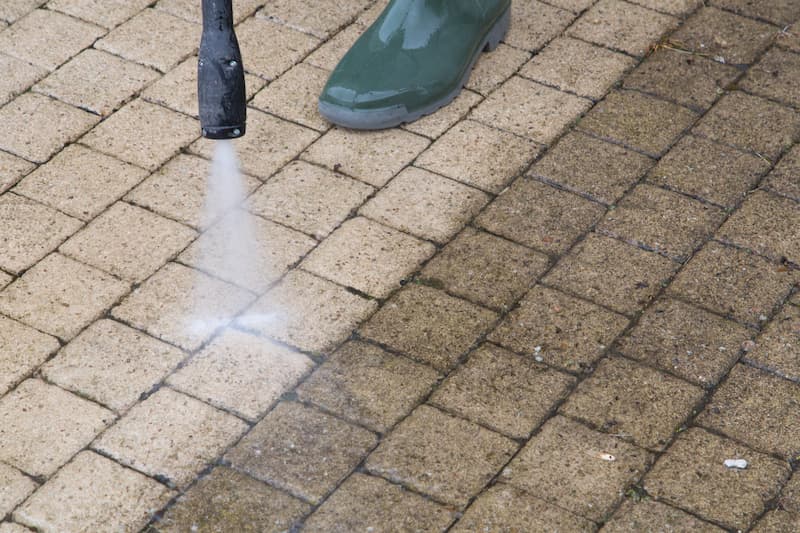 At Mountain West Pressure Washing, we are proud to be the premier pressure washing company in Salt Lake City. We specialize in high-density exterior property cleaning projects. We can tackle any sized job, large or small, from retail and restaurant properties to apartment complexes and condominiums.
Our highly skilled professionals always work their hardest to achieve each and every one of our client's goals. In every project we undertake, we place customer satisfaction as our highest priority. Our Salt Lake City commercial pressure washing team promises to bring this dedication to excellence to task for you.
We are honored by the trust that each of our customers shows in our skills and services. Through the exceptional results that we achieve, we will prove to you that we are the best team to handle your exterior property cleaning needs, now and in the future.
Parking Lot Cleaning Pros In Salt Lake City
As a Salt Lake City commercial property owner, you have an obligation to keep your business well-maintained and looking its best at all times. One of the most important areas that you must care for on a routine basis is your parking lot. If your parking lot is dirty, potential customers and clients will form a poor first impression of your business.
Our commercial pressure washing experts are here to help. We specialize in parking lot cleaning services. We can develop a parking lot cleaning schedule that works best for the unique needs of your business, employees, and customers.
Salt Lake City's Concrete Sealing Experts
Our commercial pressure washing team has the ability to lift tough stains from all types of exterior property surfaces. Even better, we specialize in concrete sealing as well. In this regard, we can blast away dirt, grease, oil, rust, or graffiti from your concrete surfaces and then lock in this beauty for the long term.
Building Washing Services In Salt Lake City
Our building washing team is second to none in Salt Lake City. We have become the premier commercial pressure washing team in the area by sticking to the highest standard of excellence in each and every task we conduct. We are not satisfied with the results of our efforts unless we achieve each and every one of our client's goals.
Together, we can keep your Salt Lake City property looking professionally maintained and beautifully clean. We would be honored to assist you with all of your exterior property cleaning needs.
Tell Grime to Take a Hike!
Call Mountain West Pressure Washing in Provo Today!