Go-To Commercial Pressure Washing Services In American Fork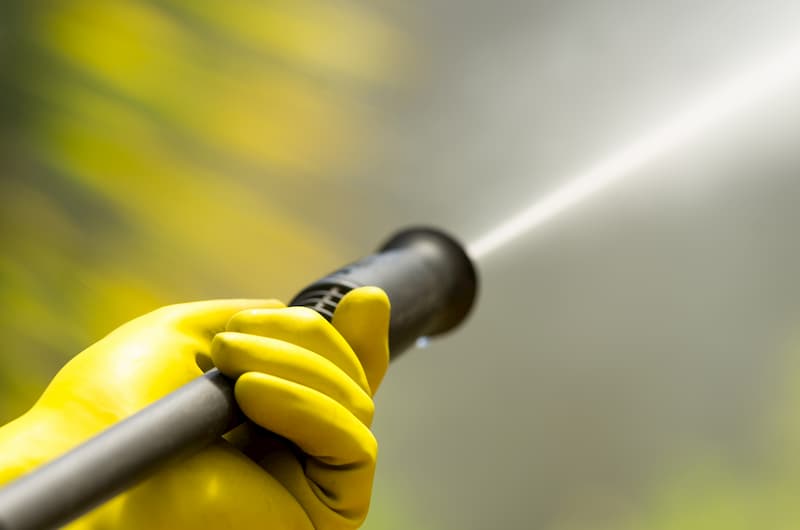 At Mountain West Pressure Washing, our commercial pressure washing pros are proud to serve the American Fork community. We specialize in exterior property cleaning services for high-density buildings. This makes us the premier team when it comes to cleaning apartments and condominiums on a routine and regular basis.
In every project that we undertake, we place customer satisfaction as our highest priority. Our American Fork commercial pressure washing experts will not be satisfied with the results of our efforts unless we achieve each and every one of your unique property cleaning goals. Through the exceptional results we achieve, we will prove that you can trust us with all your future building washing needs.
American Fork Parking Lot Cleaning Pros
Parking lots are exposed to many unique sources of stains and litter, making them difficult to maintain on your own. At Mountain West Pressure Washing, our American Fork commercial pressure washing team is here to help. We specialize in parking lot cleaning services.
Our commercial pressure washing experts can develop a schedule that works best for your property's unique needs. We have the ability to lift the most difficult and stubborn stains from asphalt and concrete surfaces. With our assistance, your parking lot will always look professionally maintained and inviting to your customers, clients, employees, or tenants.
Concrete Sealing Experts In American Fork
At Mountain West Pressure Washing, not only do we strive to keep commercial properties in American Fork looking their best, but we also work our hardest to protect them in the process. Again, we have the ability to remove stubborn stains from concrete surfaces. In addition, through our concrete sealing services, we can lock in and preserve this beauty for the long term.
Our concrete sealing experts are ready and eager to assist you. With our assistance, the paved areas of your American Fork commercial property will look their best and last for as long as possible. You are guaranteed to be pleased with the results.
American Fork's Premier Building Washing Team
We are the premier building washing team in American Fork for one simple reason. We understand how important your commercial property is to you and to everyone who uses it. We are honored by the trust that our clients show in our skills and services.
Our American Fork building washing crew promises to treat your commercial property as if it is our own. We understand that the success of your business is our success as well. We will work our hardest to provide you with the most exceptional building washing services so that you will always know whom to turn to for your future exterior property cleaning needs.
Tell Grime to Take a Hike!
Call Mountain West Pressure Washing in Provo Today!