Provo Businesses Benefit From Concrete Sealing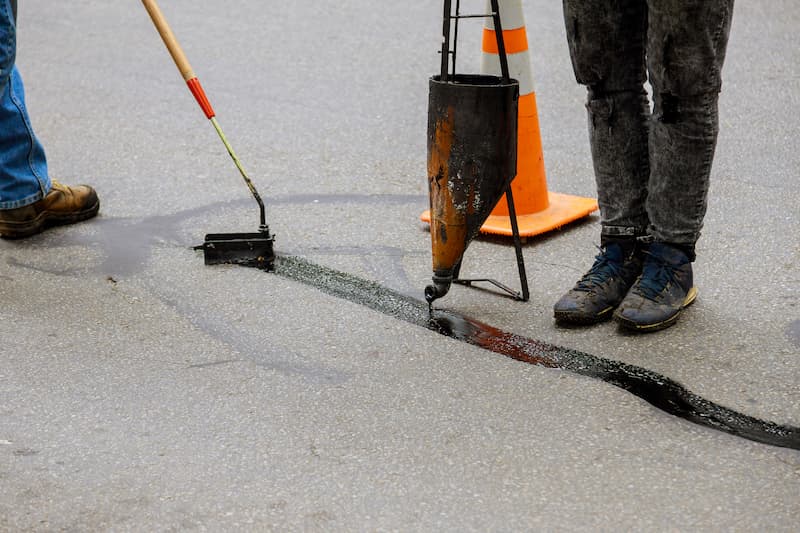 As a Provo commercial property owner, you have a responsibility to keep your business in the best condition possible at all times. Not only does this mean that you should keep your exterior property clean, but it also means that you need to take steps to protect your exterior surfaces as well. Hiring a commercial pressure washing company to perform concrete sealing services is a great way to fulfill both of these obligations.
At Mountain West Pressure Washing, our Provo commercial pressure washing team is here to help. We have the knowledge, skill, and experience necessary to clean extensive concrete paved areas. We can lift the most difficult and stubborn stains. In turn, we can lock in the renewed beauty of these surfaces through our concrete sealing services.
Call Mountain West Pressure Washing today at (801) 810-4005 to schedule your concrete sealing consultation. With our help, your concrete paved areas will look fantastic for years to come. You will enjoy each of the following amazing benefits.
Protect Your Concrete From Damage
Concrete surfaces become damaged for many reasons, some of which are beyond your control. The conditions in which concrete was poured, overload, and shrinkage are just a few examples. The other source of concrete damage is exposure to the elements.
Concrete is exposed to oil, grease, salt, chemicals, sunlight, and, most importantly, water. Through our concrete sealing services, we can protect your paved areas from each of these harmful elements. A properly applied sealant prevents these factors from seeping into the surface of your concrete, stopping premature staining and damage in its tracks.
Prevent Mildew, Mold, and Algae Formation
Again, water exposure to concrete can cause significant damage over time. In addition, because concrete is a porous material, excessive moisture can allow biological growth to form in your paved areas. Without proper care, mildew, mold, and algae can develop in your concrete areas, resulting in unsightly stains.
Our Provo commercial pressure washing experts can blast away this biological growth, returning your concrete to its original beauty. Afterward, through our concrete sealing services, we can prevent moisture incursion and, in turn, stop mold, mildew, and algae from quickly reforming.
Save Money On Repair And Replacement Costs
Any concrete paved area is a significant investment. Accordingly, as a Provo property owner, you should take steps to protect these areas. Our concrete sealing services are a great way to extend the service life of your concrete walkways, sidewalks, dumpster pads, and patios. By preventing premature damage, our Provo commercial pressure washing team can save you money on repair and replacement costs.
Tell Grime to Take a Hike!
Call Mountain West Pressure Washing in Provo Today!